Top 10 Freestyle Photocross Moments of 2018
After an absolutely unreal 2017, 2018 was hit with some curve balls and a few bumps in the road, but that doesn't mean it wasn't filled with plenty of amazing memories and plenty of stories to tell. I was blessed with the opportunity to work with many incredible brands, teams, and publications throughout the 2018 season including: FXR Racing, MXPMAG, Traders Racing Yamaha, Motocross Action Magazine, Road 2 Recovery Foundation, Spy, Alpinestars Mobile Medical Unit, JGR, and CycleTrader Rock River, to name a few. To all of you who trusted me to be a caretaker of your brand, either as a writer and/or a photographer, thank you! It was an honor to be able to create content for you throughout 2018. I'm grateful for the extraordinary people I've met and become friends with in this industry as well as for the unending support from all of you! As we head into a brand new year and brand new racing season, it's always fun to reflect back on where the last 12 months led us. Without further ado, here's a look into the top 10 Freestyle Photocross moments of 2018.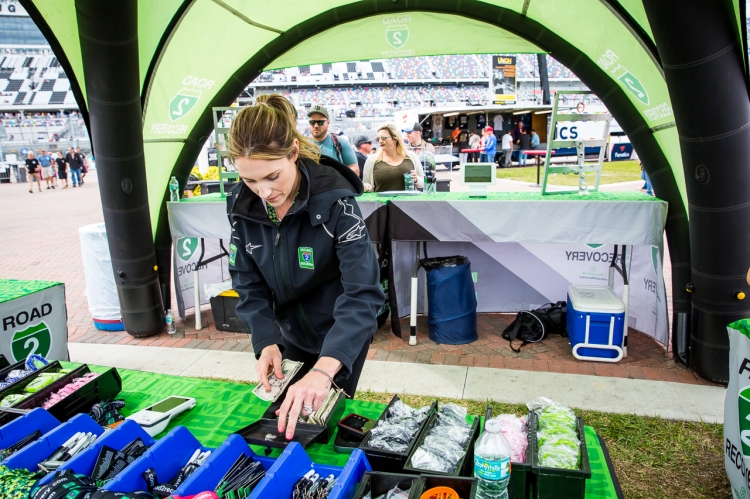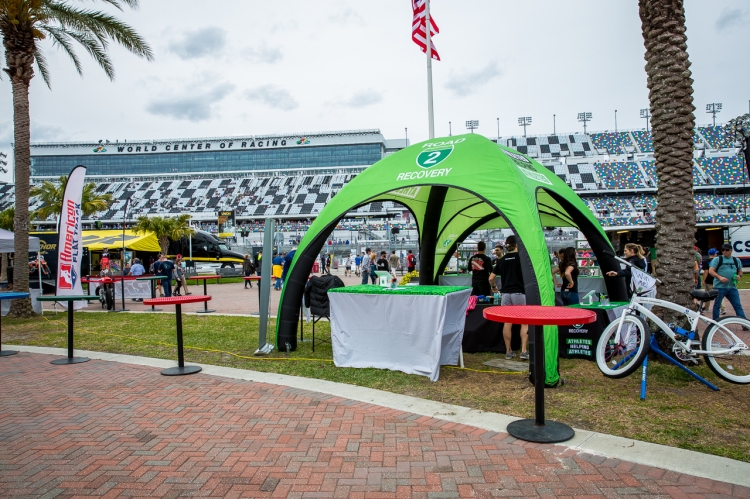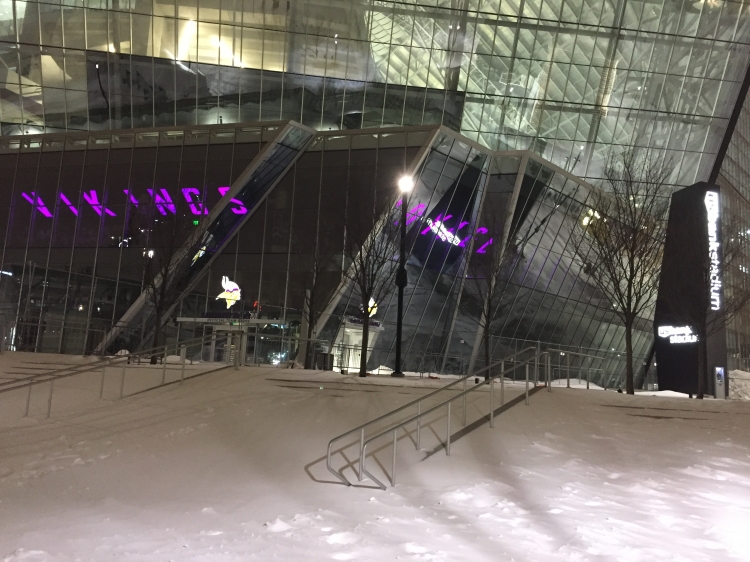 10. Partnership with Road 2 Recovery
For most of 2018, I was blessed to be able to partner with the Road 2 Recovery Foundation and their leading lady, Lori Amstutz. I would help Lori set up the Road 2 Recovery booth at a chunk of the Supercross races this season – including in Minnesota in April where we experienced the snowiest April on record! It was quite the adventure when Lori and I had to move the enormous box from outside the TPJ rig, over a curb, and all the way up a zig zagging walkway to the stadium IN. THE. SNOW. How we even managed to get that beast up to the stadium, I'll never know, but we seemed to find ourselves in a "figure it out" situation more times than we could count this last year – and we always managed to find a way. If it weren't for this partnership, I never would've been able to make it to all the races I did, and for that I will always be grateful. If you aren't familiar with the Road 2 Recovery Foundation, they are a 501(c)3 non profit organization that works to assist injured supercross, motocross, and action sports athletes after catastrophic and potentially career ending injuries to help them get back on their feet, sometimes literally. They are an incredible organization that has made such a positive impact on our sport and are really working toward the greater good. You can check them out at road2recovery.com.



9. MinneSNOWta SX
It's no secret that Minnesota is COLD in the winter – especially for us California folks who bust out the parkas when the temperature dips below 65 degrees. But Minnesota in April, well that's a mixed bag! It could potentially be any one of the four seasons and in 2018 we were unexpectedly hit with the largest April snowstorm in Twin Cities history – that also happened to be the 12th largest snowfall on record! To say that us Californian moto kids were unprepared for such an event was an understatement! We all ended up stuck in Minneapolis an extra day because all flights were cancelled due to the storm, but I embraced the chance to have what was probably my first real snow day in my life (aka work/school are cancelled due to the snow).
If you've been following along with Freestyle Photocross over the years, you know that I absolutely LOVE unexpected and crazy weather situations (much to the dismay of my colleagues). The reason that I love these weather anomalies so much is because of the human condition and the shared human experience. When something out of the norm happens, we are much more likely to be open to sharing and connecting over those experiences and more often than not I have been able to build incredible friendships on the basis of crazy weather.
In this instance of the crazy Supercross Snow Day, I was able to spend the afternoon with the incomparable Christy and Jake Vanada. Christy is the wife to Jake Vanada, the chaplain for Supercross and Motocross. Never have I met a more supportive, welcoming, and encouraging pair of people. It is always an honor to chat with these two incredible humans, but this trip to Minnesota was so special to me. We shared stories about life and Christy took me to Minnesota Nice Cream for the most unique ice cream experience – tie die cones and edible glitter! It may have been freezing out, but there is always time for ice cream.
With the extra day in Minneapolis, I also took advantage of the invitation to spend the day with everyone's favorite announcer, Steven Scott (aka Lurch), and his daughter Londyn at the Mall of America. We definitely took full advantage of the closed roads and cancelled flights by riding almost every single ride in the Mall of America Amusement Park. Getting to know Lurch and Londyn over the last couple years has been such a blessing. This memory is even more special to me now that Lurch just announced his retirement from the life of Supercross Announcer.






8. JGR Serves up Chili Dogs at Wienerschnitzel in Salt Lake City
The JGR crew is always one of the most hospitable in the pits, thanks to one of their sponsors, Wienerschnitzel. In Salt Lake City in April of 2018, instead of Wienerschnitzel just serving up hot dogs and chili dogs at Supercross, the tables were turned and the entire JGR team switched rolls with the Wienerschnitzel staff and got to serve up chili dogs at one of their Salt Lake City locations. I was there capturing photos of the whole experience which was unique not only for the JGR team, but for the fans who got to stop by and hang out in a super casual setting.
One thing is for certain, these guys have spent ample time behind handlebars, but definitely not as much time behind a cash register or food counter. Everyone had a good laugh as Malcolm Stewart and Phil Nicoletti attempted to serve up chili dogs in a timely fashion, while Team Manager Jeremy Albrecht was working behind the counter, Justin Hill was busy hand delivering orders to the guests in the restaurant, and Weston Peick mopped the floor. Race day is such a stressful event for these guys, so it was awesome for the fans to get to interact with them in a totally casual setting. Judging by the smiles on their faces, I'd say everyone had a good time that day – JGR team members and fans alike!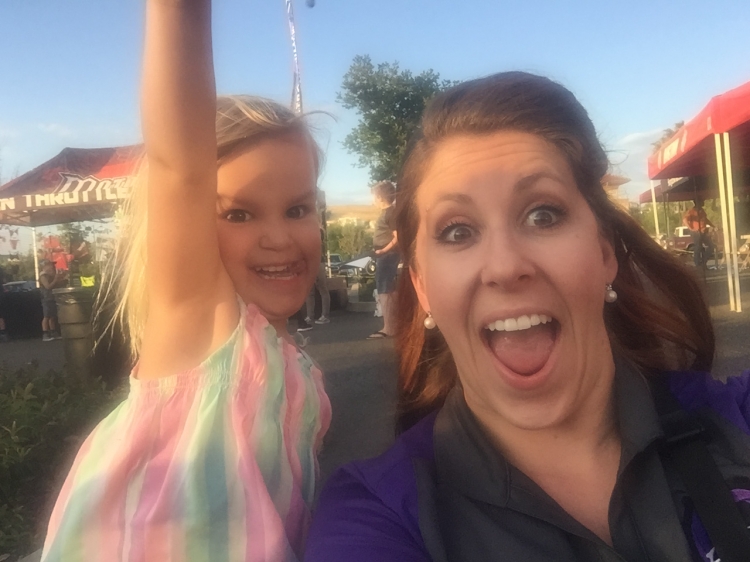 7. Candid Moments of the Osborne Family
One of the best things about being a part of this industry is definitely all the things that happen not on the racetrack – including the relationships I have a chance to build with riders and their families as people and not professional athletes. Fans get to see a very small portion of the riders' lives, but as a member of the media who gets to arrive before the race day, we have a chance to see a more in-depth picture of who these guys are before and after the gate drops.
While strolling the pits after Press Day for Tampa SX in February of 2018, I saw a rider outside of his motorhome with his daughter working on a purple bicycle. It wasn't until I got closer that I realized it was Zach Osborne and his daughter Emory. Because of the relationships I've built with these guys, I asked if I might stick around to take some photos and Zach happily agreed. What I got to see in this moment wasn't an amazing professional supercross rider, but an amazing dad. So many of these guys are lucky to have their families travel with them every weekend and it's so special to see them get a chance to take off their helmets and jerseys and just be a dad for a bit. Family is such a key component of Monster Energy Supercross and Pro Motocross that I think pictures of these interactions are as special, if not more special, than the racing photos.
I watched as Zach put the custom "Emory" graphics that Rockstar Husqvarna had made on this purple and white bike for his adorable three year old daughter. Of course, no bike would be complete without a horn and little miss independent was ready to help. "No, daddy. I do it," she said, as she grabbed the screwdriver. Watching this adorable interaction between father and daughter reminded me of my relationship with my own dad before he passed, which brought a tear to my eye. These are real memories being made and I'm lucky enough to get to capture these special interactions of moto families during the in between moments.
Later in the year, at the 2018 Pro Motocross Season Opener at Hangtown, I was spending time with Emory and her mom Brittney as Zach was signing autographs at the Palladio pre party. Again I had the opportunity to capture those in between moments that I think have emerged as one of my specialties. Emory was playing with Jagger Craig, Christian and Paige Craig's son and I was taking pictures of their adorable interactions with one another. I was showing Emory some of the pictures and she definitely took a liking to my camera. While I was holding the camera, she was snapping away – capturing photos of her mom and grandma. She then asked to take a photo of me with her holding the camera. Brittney Osborne so sweetly said, "Emory, that's Miss Krystyn's camera for work. It's like daddy's motorcycle – it's not for playing and it's very expensive. Only Miss Krystyn is going to hold it. I don't want to have to explain to you when you're older that I'm not buying your wedding dress because when you were three, you broke Miss Krystyn's camera." We compromised with a selfie, and Emory was a happy camper. Seeing these riders and their families outside of their helmets and outside of the stress of race day is something I'll never take for granted.




6. Monkeying Around with Logan and Remi
Remember last year when I met the fan with the capuchin monkey at Ironman MX? The internet is obviously a weird place, but thanks to the beauty of social media, I was able to keep in touch with Logan (the human) and Remi (the monkey) after the conclusion of the 2017 Pro Motocross season. The Trigg family very graciously invited me to join them for dinner while I was in town for Indianapolis SX and I gladly accepted.
Moto is really a special community unlike any other, where people you hardly know will open their homes to you when you're in town for a race. I had so much fun getting to spend some non-race time with Logan, his girlfriend Katelyn, and of course Remi the Monkey! It's still hard to believe that motocross introduced me to a monkey, but I'll take it. And for all of you wondering, no, it's not scary holding a capuchin monkey. I'm so blessed by the friendship and generous hospitality of Logan and the Trigg family!







5. Luke Renzland's Career First Podium at Indianapolis SX
From the very beginning of my motocross journey, Traders Racing Yamaha has been one of my number one supporters. They trusted me to not only capture photos of their racing memories, but tell their written stories as well. This team is one of the hardest working groups in the pits and is always striving for greatness. Having the opportunity to tell and share their story was truly an honor.
One of my favorite memories working for this team came from Indianapolis SX in March. As many of you know, I wasn't able to shoot on the track in 2018 as I had done throughout 2017 (which is a story for another day), but that didn't stop me from supporting the team that had supported me so much from the beginning. During this particular race, all the pieces seemed to finally click for the incredibly skilled, but often under-hyped, Luke Renzland. Leading up to this race, Renzland had spent countless hours working on his starts and it clearly paid off. He would go on to have an incredible start that launched him toward the front of the pack where he stayed.
As the time elapsed and more and more laps were completed, Renzland was able to position himself as a podium contender for the very first time in his career. I think I probably held my breath the entire final lap as Luke held his number three position. As he crossed the finish line, I shouted the loudest "hell yes" as tears filled my eyes. I know journalists are supposed to be unbiased, but I cannot help but root for these guys. And to be honest, I think I am able to tell a very unique story for these riders because I am so invested, not in spite of it. It broke my heart that I wasn't down on the track with my team to celebrate this hard-fought podium appearance, but they made sure I was included. Not only was this Luke Renzland's career first Monster Energy Supercross podium, but it was the Traders Racing Yamaha first podium as well. Watching all the pieces finally come together for a team that more than deserved it was spectacular, and a moment I'll never forget!






4. Visiting Dreamland and El Chupacabra Ranch
Private training tracks of the sport's premier athletes are some of the most exclusive athletic facilities on the planet and in 2018 I was fortunate enough to be able to visit not one, but two of the most illustrious private motocross tracks in the country. While Southern California might be the epicenter of most teams and brands in the industry, it's Florida that is home to some of the most beautiful training facilities. Thanks to the relationships I've built with the Baggett family as well as Traders Racing, I was able to score an invite to both Blake Baggett's El Chupacabra Ranch and Luke Renzland's Dreamland – something that most folks only ever dream of.
As I toured each of the storied tracks, I couldn't help but be overwhelmed with gratitude for the people I've met and the once in a lifetime things I've been able to experience thanks to dirt bikes. These were certainly some of those moments I wish I could have shared with my dad, during his lifetime, but I know he was smiling down on me in this moment for going after my dreams with unshakable tenacity. The coolest part about visiting these pieces of moto heaven on earth, is that I got a true insider's look into the daily lives of both Blake Baggett at El Chupacabra Ranch and all of the Traders team members at Dreamland. Even though I'm technically a member of the media, I'm so grateful that these guys are willing to show me their completely authentic selves, which is something I know not many people see – and certainly not many members of the media. In fact, Keleigh Baggett (Blake Baggett's wife) even said to me, "We don't consider you media. You're family." That is probably one of the things I'm most proud of in this industry, the amount of trust I've built with many of the premier Supercross and Motocross athletes. Riders know that integrity is a huge component of who I am and that even though I was privy to some insider information, they know it will never get shared, which is something that makes me very unique in the media pool – a role I do not take lightly.








3.
 

5th Anniversary of Red Bull Straight Rhythm

In October of 2018, I attended Red Bull Straight Rhythm, credentialed under my own media brand for this event for the first time. This was not only a cool accomplishment for me, but also an incredibly fun event. I have to give it up to the entire Red Bull team for always treating their media pool incredibly well! They always make sure that we have the resources to do our jobs well and it definitely doesn't go unnoticed!

For this 5th anniversary, Red Bull decided to throw a major 90's throwback part of awesomeness – no four strokes allowed! It was awesome to see everyone hop on board with the two stroke only rule. Two riders in particular went all in and even creating full on replica kits for "The King" Jeremy McGrath and James "Bubba" Stewart. One of them was Luke Renzland, who payed homage to the King and AJ Catanzaro who opted for the classic Bubbalicious look. I had the opportunity to partner with RAK Racing who was sponsoring AJ Catanzaro to document one of the coolest events of the year. What made the event even cooler, is that AJ and Luke ended up bracketed against each other, so fans got to see "Bubba" and "The King" race against "each other" for the first time in years. Fans went nuts! Capping off the evening, the two riders ended up finishing 2nd (Catanzaro) and 3rd (Renzland) in the 125 class. It was so rad to be part of this historical event and awesome to see riders who work hard all year long finish it off on the box!

After the event, I sent my coverage to the Red Bull media team and received an awesome note of encouragement from the senior manager for motorsports activation and communication that stated, "Great write up and photos! Thanks so much and see you next year!" Even though 2018 may have been a little rocky in some areas in the Freestyle Photocross story, it was a relief to receive some really positive feedback from Red Bull. I'll continue to work on putting together unique content in 2019, but it wouldn't be possible without all the people who have continued to support me along the way!












2. 2018 Motocross des Nations
For only the fourth time in the 71 history of the race, the Motocross des Nations was held on US soil and this year it took place at the historic RedBud Motocross Track in Buchanan, MI. Thanks to my continued partnership with Road 2 Recovery, I was able to attend the event both as an R2R team member, as well as a member of the media. The entire experience was absolutely unforgettable!!
Prior to the race, Road 2 Recovery hosted the MXoN Experience – a fundraising dinner that included the largest collection of past champions ever assembled under one roof. Fans had the chance to sit with the absolute legends of our sport – including Jeff Stanton, Mike LaRocco, Ricky Carmichael, Jeremy McGrath, Travis Pastrana, Doug Henry, and Kevin Windham, to name a few! There was a moment during the evening where I looked around at all of the incredible stories being told and all of the motocross history under one roof and my eyes filled with tears. This was another one of those moments that I would've done anything to share with my dad. I grew up with him sharing stories about so many of these riders and here I was at a dinner with ALL of them, and it was a damn shame I was there experiencing it without him. But I know in all the challenges I've faced since his passing, that he continues to be proud of me as he's watching over me.
Beyond the epic and absolutely historical dinner, I can't leave out the actual racing. To be at this event as member of the media was nothing short of spectacular. Nearly 40 countries were represented at the Motocross des Nations, but easily the fan favorite team was Team Puerto Rico – comprised of Travis Pastrana, Kevin Windham, and Ryan Sipes. No, you did not enter a time machine, Travis Pastrana and Kevin Windham really did race the Motocross des Nations. They represented Puerto Rico in order to raise funds for the devastated island nation who is still rebuilding after Hurricane Maria that took place more than a year ago. Two of the most widely recognized and loved dirt bike riders on the entire planet lined up for their first sanctioned race, more than a decade after retiring. To be there to witness history was something I'll never forget!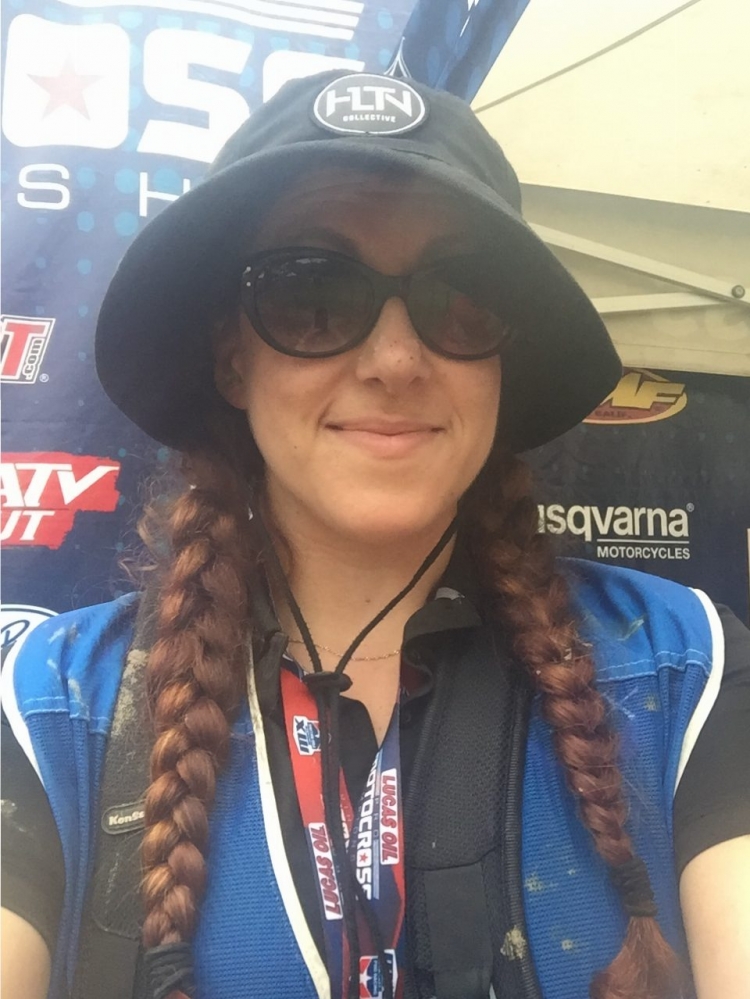 1. Being Credentialed under Freestyle Photocross for 2018 Pro Motocross Season
My whirlwind motocross adventure began in 2014 when I started an Internship with PanicRev as their photographer for two of their summer camps. At the time, I could barely shoot a photo off of auto mode and didn't even own my own camera yet, but I had a dream I was ready to chase. I was going to become a professional motocross/supercross photographer.
Ever since I started on this journey in 2014, I've heard "You'll never get there" and "It'll never happen" on repeat from nearly any person in the industry I have talked to, but that didn't stop me from pressing forward. Most of you know that in 2017, I became the first-ever email photographer and journalist to cover a full season of Monster Energy Supercross, the first-ever female photographer and journalist to cover a full season of Lucas Oil Pro Motocross, and the first-ever female photographer and journalist to cover a full year of professional dirt bike racing in the United States – in more than 40 years of competitive racing. Working toward this goal cost more than $25,000 in travel costs, but I was determined to make it happen and thanks to many supportive brands, publications, and teams, I was able to make it happen! This is easily one of my proudest accomplishments to date, but I wanted to keep striving to grow Freestyle Photocross so that it would one day be viewed as its own legitimate accredited media outlet.
In May of 2018 I accomplished something that would be considered even harder than getting in as a credentialed member of the media with a larger publication, as that was being credentialed under Freestyle Photocross as a legitimate media outlet. This journey has been everything but easy, but it's the trials and tribulations that make all of the accomplishments worth it. Thanks to MX Sports and boss man himself, Davey Coombs, I was given the opportunity to cover the 2018 Lucas Oil Pro Motocross season solely as a representative of Freestyle Photocross, without having to piggyback on a larger media outlet. There may have been some bumps in the road this year, but if anything it's made me more driven to grow Freestyle Photocross even bigger in 2019.

Thank you to everyone who played an important role in the growth of Freestyle Photocross in 2018! I couldn't have done any of it without the amazing group of people who continue to support me and this crazy motocross dream. I can't wait to create more content for you in 2019!