Round 9 of the Lucas Oil Pro Motocross Championship took place at Washougal Motocross Park in Washougal, WA. There are many storied tracks in the series, but Washougal definitely ranks up there as far as the most "instagramable" and scenic. Washougal also probably ranks as one of the most difficult tracks, merely for the fact that it's built into/around the lush trees. This means that riders are not only navigating tough track conditions, but also constantly evaluating the rapidly changing lighting conditions and shadows as the sun shines through the trees. This year, however, the weather was just about as perfect as you can get for a motocross race – overcast skies for most of the day, cooler temperatures, and even a slight drizzle in the morning to keep the moisture in the track. The perfect conditions made for some great and clean racing. Here's a look into the top five most memorable and talked about moments from Round 9 of the Lucas Oil Pro Motocross Championship Series in this week's edition of the Fast Five Recap.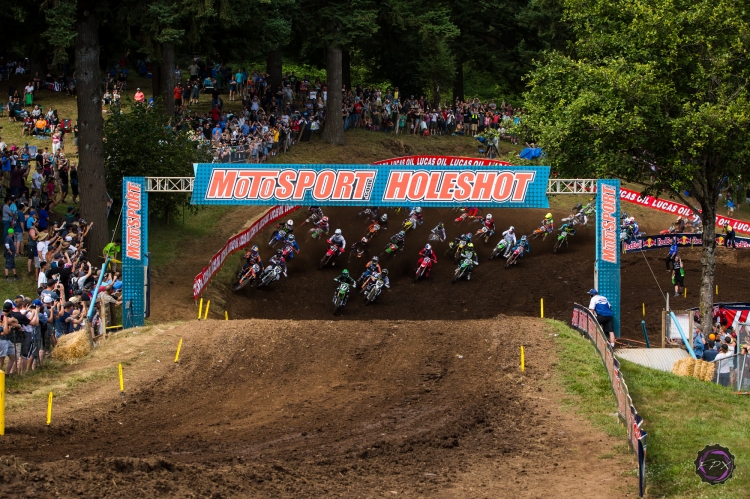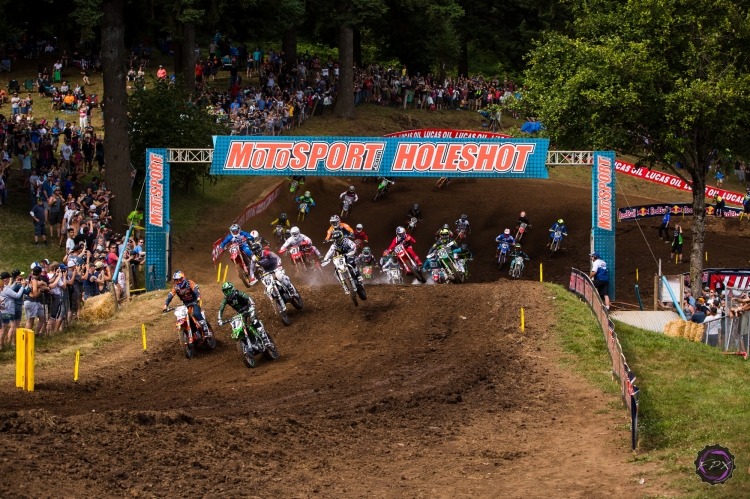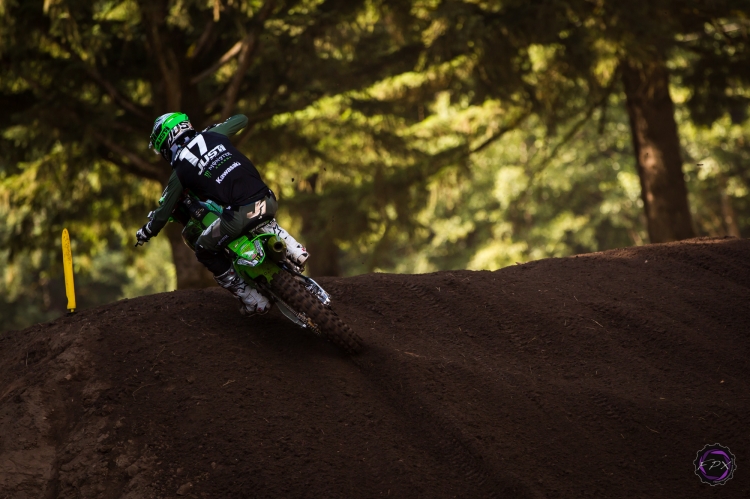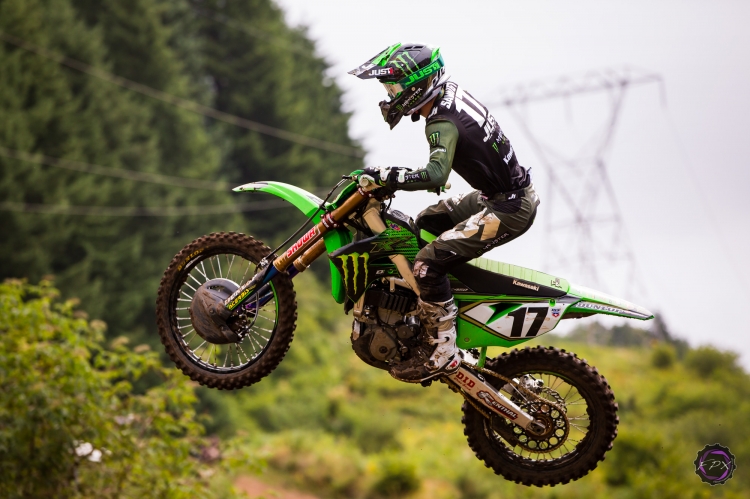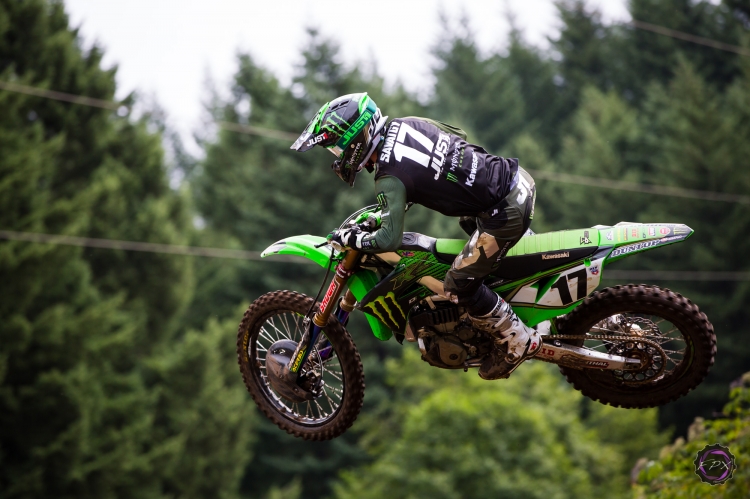 5. Joey Savatgy Scores Both Holeshots
It's always an adjustment when riders make the move from the 250cc class to the 450cc class. Not only are riders moving up to a new bike and new competitors, but typically they are with a new team as well. Some riders immediately settle in to the new flow, and other times riders need a bit of time to get comfortable with all the newness. Monster Energy Kawasaki rider, Joey Savatgy, sits somewhere in the middle of that spectrum. While he is not yet a frontrunner for the championship again, he has definitely shown his speed and ability aboard his KX450F in his rookie season. One place where Savatgy has excelled is putting the power to the ground right off the gate. We have seen him in a good starting position time and time again. For Pro Motocross, there has not yet been the transition to the metal starting grate that has been integrated into Monster Energy Supercross. This means that starting technique is even more important for Lucas Oil Pro Motocross Riders. Joey Savatgy has his technique down pat, and that was especially true at Washougal. The Number 17 was off like a rocket the moment the gate dropped. He scored the elusive holeshot in not one, but both of the 450 motos. Savatgy is one of only six riders who have logged holeshots this season. He ultimately finished 6-6 for 7th overall on the day.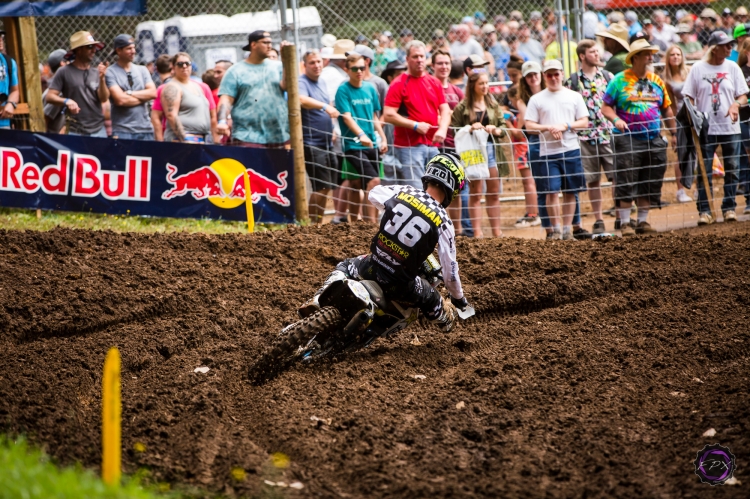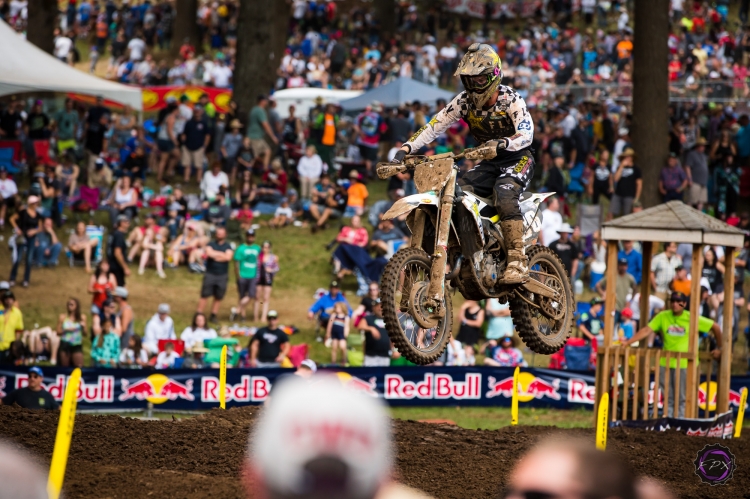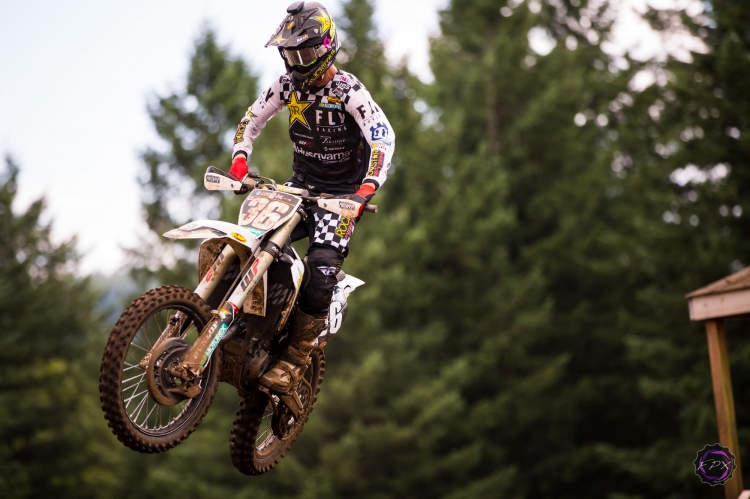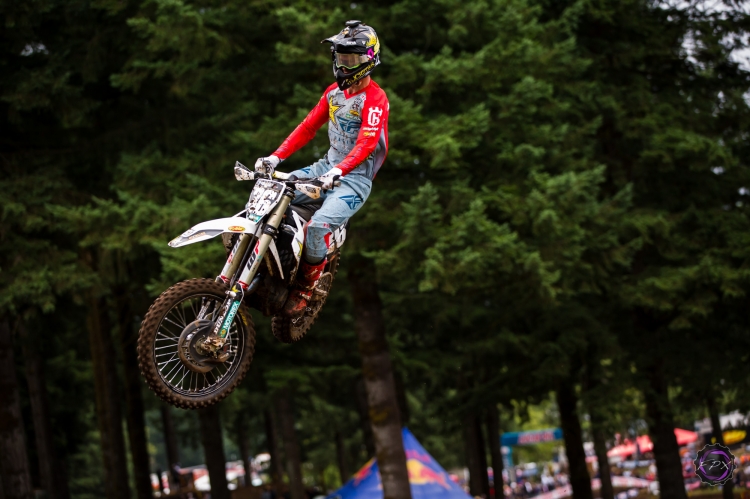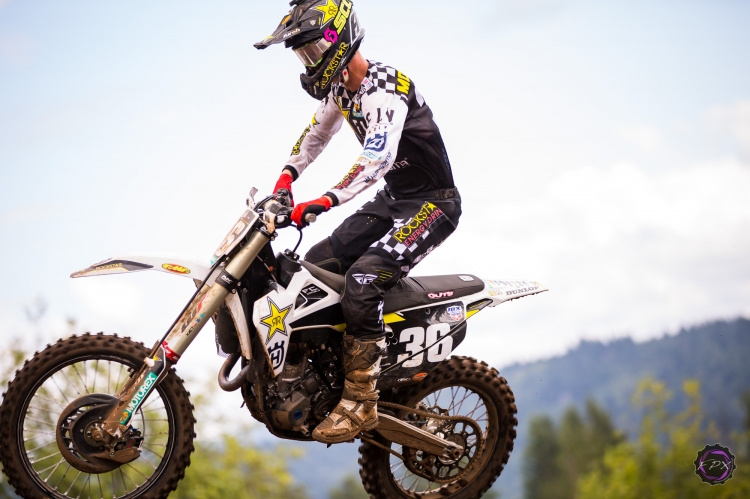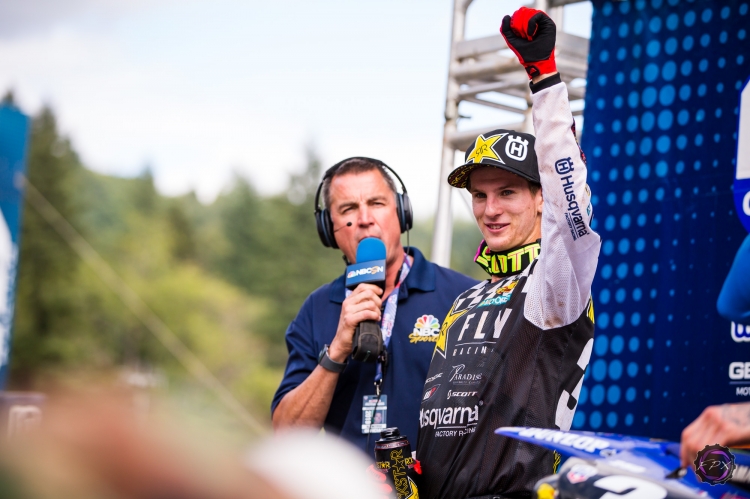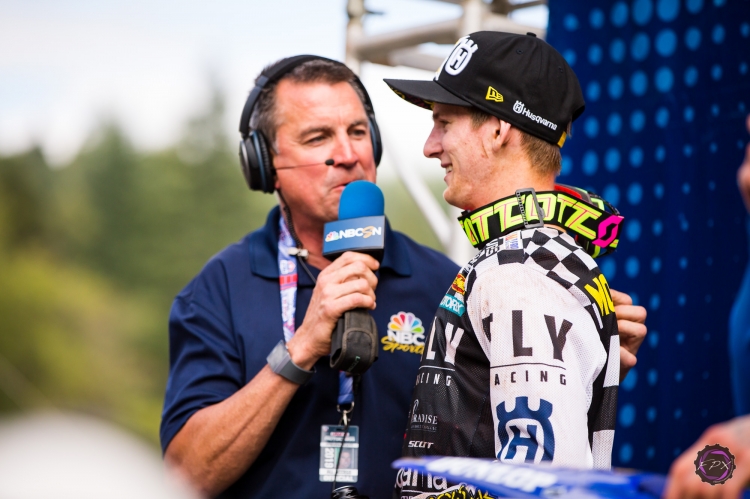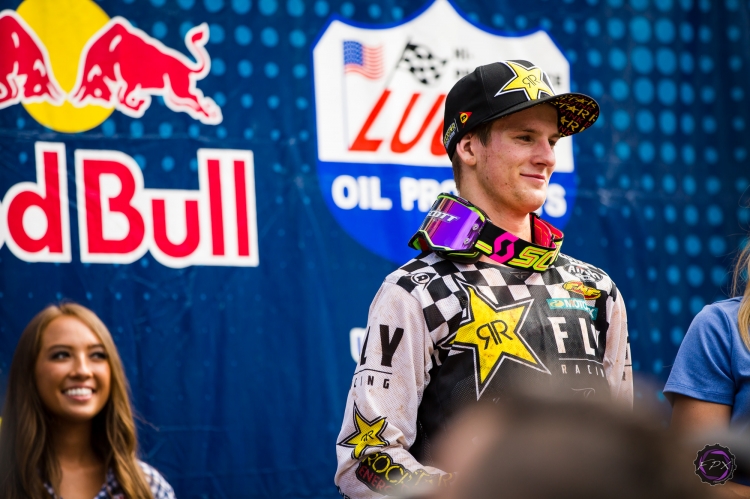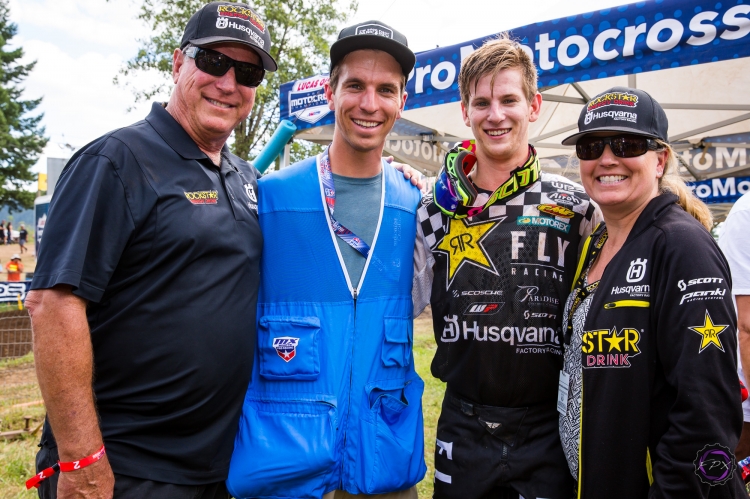 4. Michael Mosiman Renews Husqvarna Contract Through 2021, Finishes 4th Overall at Washougal
Rockstar Energy Husqvarna rider, Michael Mosiman, has been steady on the rise these first two years of his professional career since he stepped on the scene at Hangtown in 2017. He scored his career first podium during Round 3 of the Lucas Oil Pro Motocross Championship Series this year and has remained a consistent top 10 rider or better. Round 9 was another strong ride from the Husky rider, especially in Moto 2. Mosiman was logged in 3rd place off the start and maintained his position for the duration of the moto. In a class that is extremely competitive any time the gate drops, to be in the hunt for a podium finish is impressive for any rider in the field. Mosiman finished the day with a 7-3 box score, which landed him in 4th overall on the day. This stellar ride from the #36 comes in the same week the 250 rider renewed his contract with the Rockstar Husqvarna Factory team through 2021. It will be great to see how Mosiman grows with the team over the next two seasons.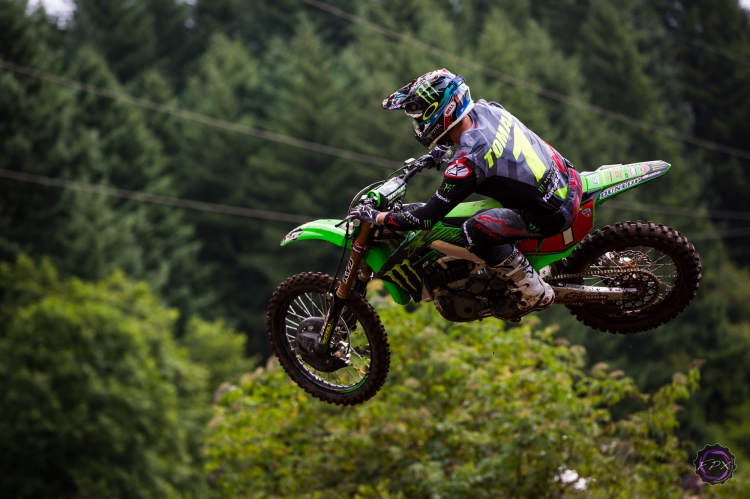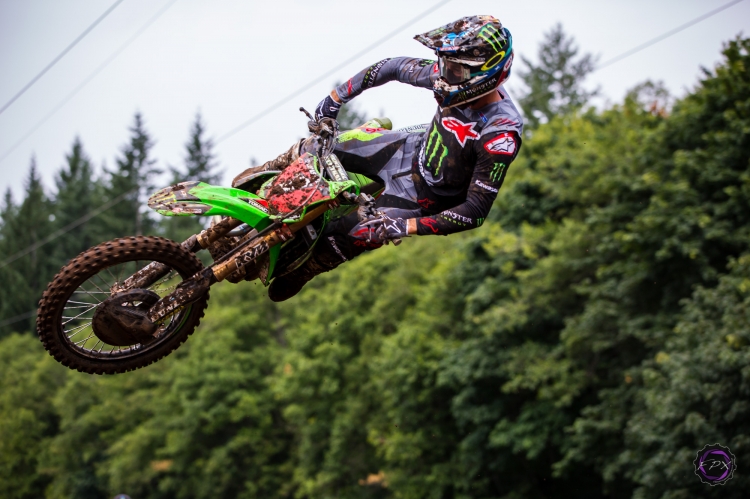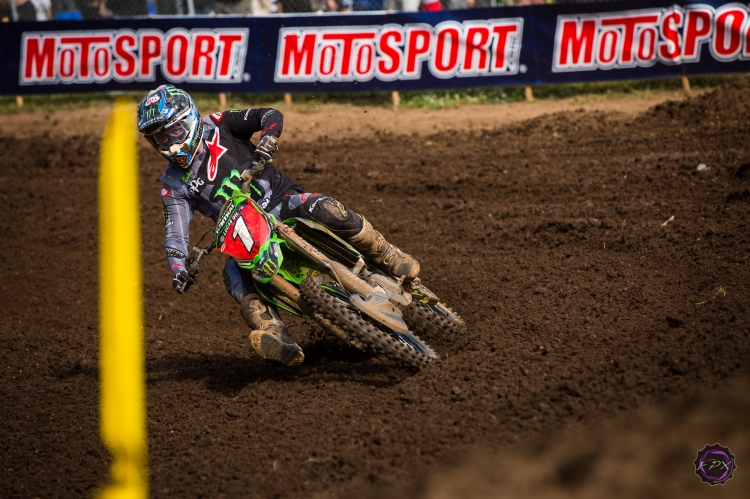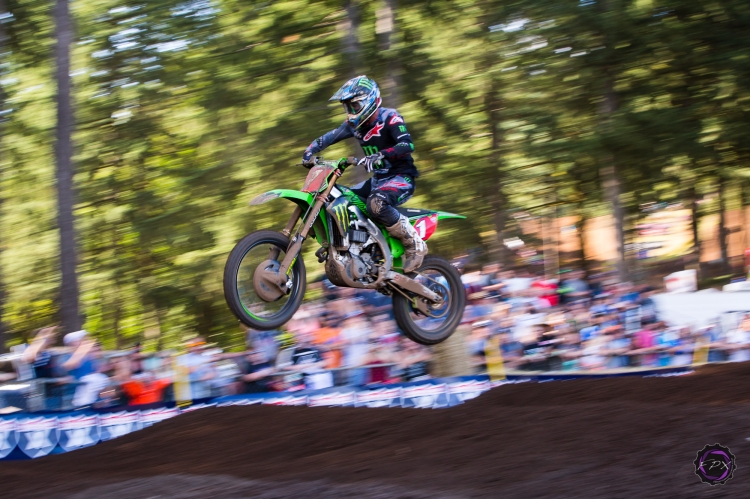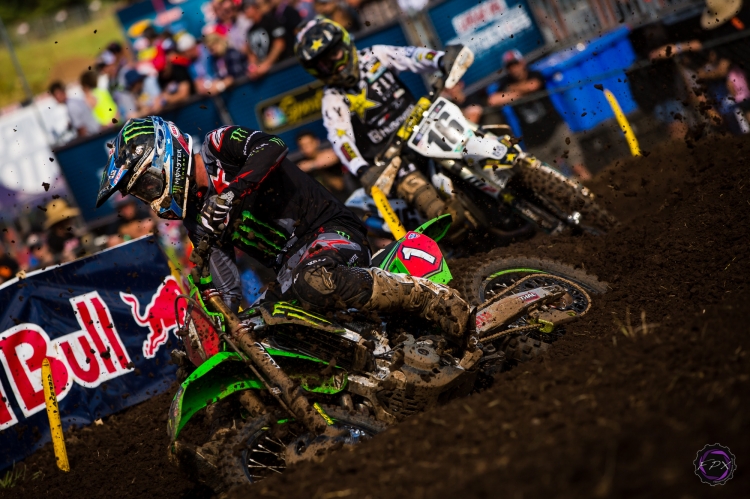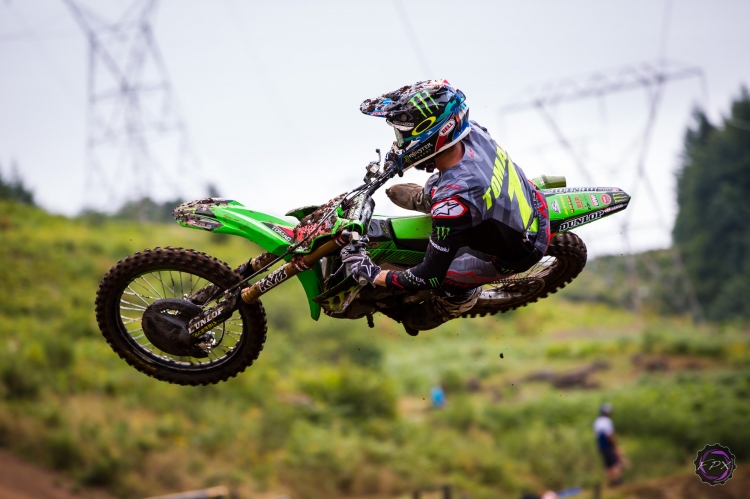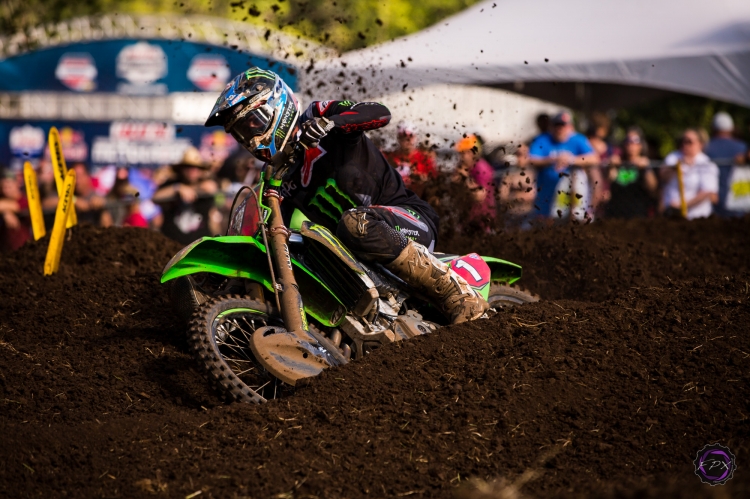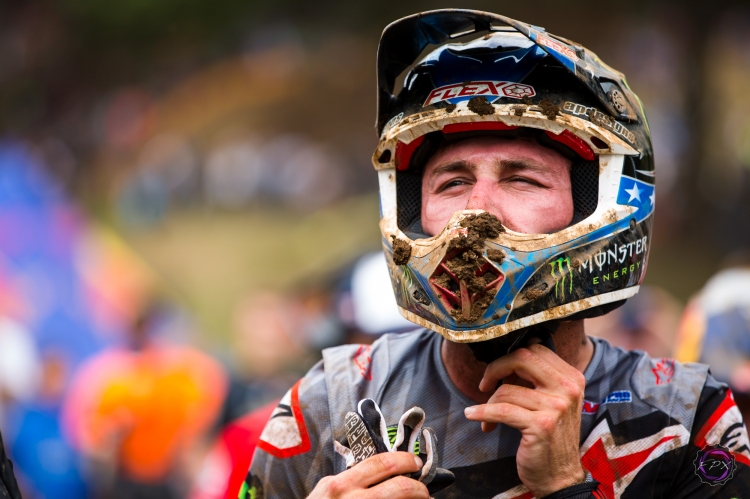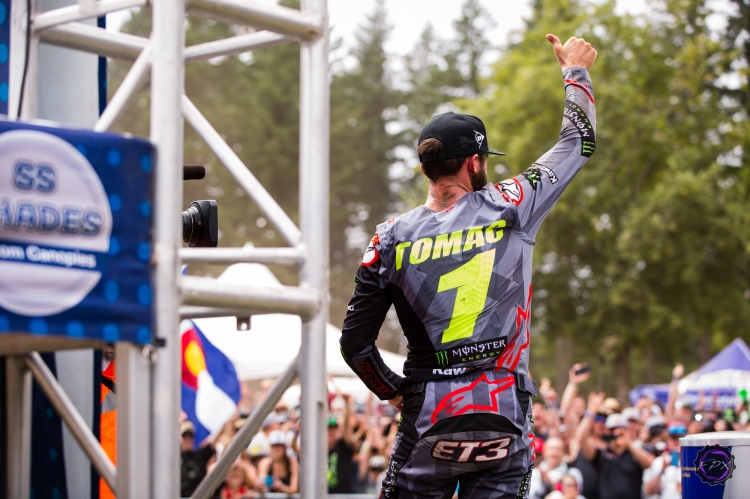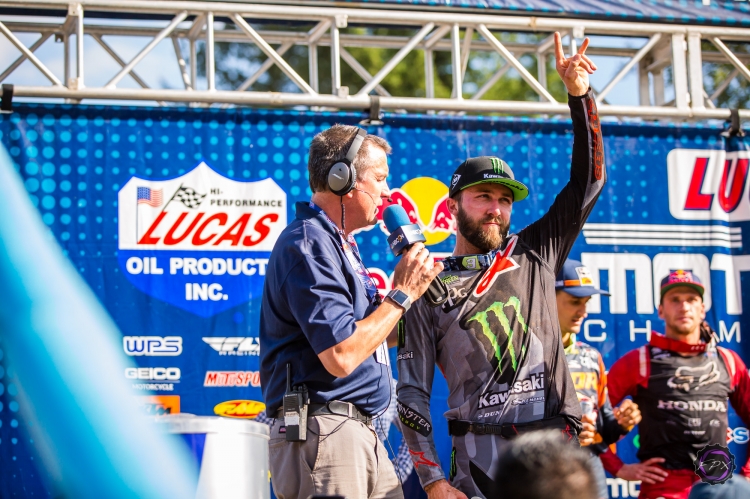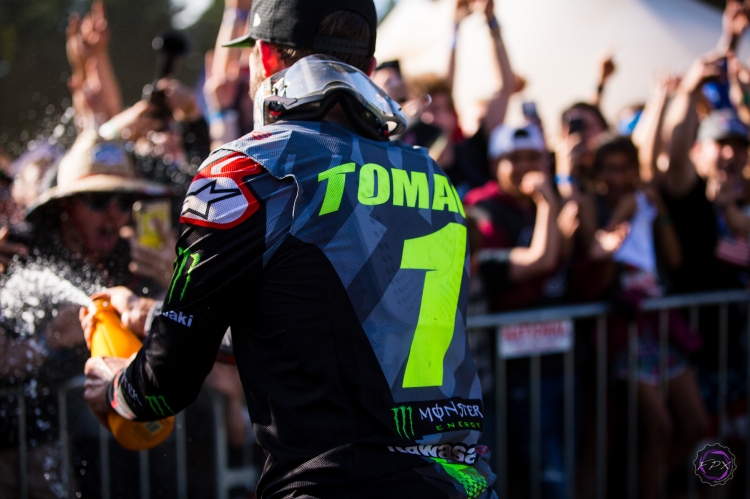 3. Eli Tomac Finishes 1-1 for Second Perfect Day of the Season
Current 450 points leader, Eli Tomac, sits with 392 points, a full 50 points over second place Marvin Musquin. This is the kind of cushion any rider would hope to attain, especially when you're in the hunt for a three-peat in the Lucas Oil Pro Motocross Championship Series. If he accomplishes this task, Tomac will join the ranks of the true motocross elite. Only three other riders have won three or more championships in a row in the premier class (first the 250cc 2-stroke class, and now the 450cc 4-stroke class) – Gary Jones, Tony DiStefano, and Ricky Carmichael. With only three rounds remaining in the Championship, Tomac is looking to lock down that third title as soon as possible, and the best way to do that is to go 1-1 on the day! Tomac is definitely one of the grittiest riders to watch in the 450 class. We know that he's fast, but it's not usually until late in the moto where we really see him set sail. In fact, in Washougal, competition was probably some of the toughest all season. Racing was close and it was a true fight to the finish to come out on the top step of the podium. In Moto 1, Joey Savatgy ran with the lead for the first lap before being passed by Ken Roczen. Kenny would then go on to lead laps 2-14 before being passed by Tomac on lap 15. Eli was not only able to make the late moto pass, but also pick up an astounding 8 seconds on 2nd place finisher, Ken Roczen. Moto 2 played out in similar fashion, but with different riders. Marvin Musquin was on the charge for most of Moto 2, leading laps 1-11 and looking for another moto win. But once again, it was Tomac who managed to find hidden speed that his competitors were missing. He took the lead in lap 12 and never looked back, making the pass on Musquin and then gapping him by an impressive 11.9 seconds from lap 12-16. Eli seems to pace himself in the reverse of his competitors, which works out to his advantage more times than not. And of course, it doesn't really matter how many laps you lead, as long as you lead the last one and cross the finish line first. Tomac did just that, in both motos and managed to claim his second perfect ride of the season. This would mark his 4th overall win in 2019, but only his second 1-1 score – the first came during Round 2 at Fox Raceway. Will Eli be able to wrap up his championship before Ironman? Only time will tell, but we know he's hungry for that third title.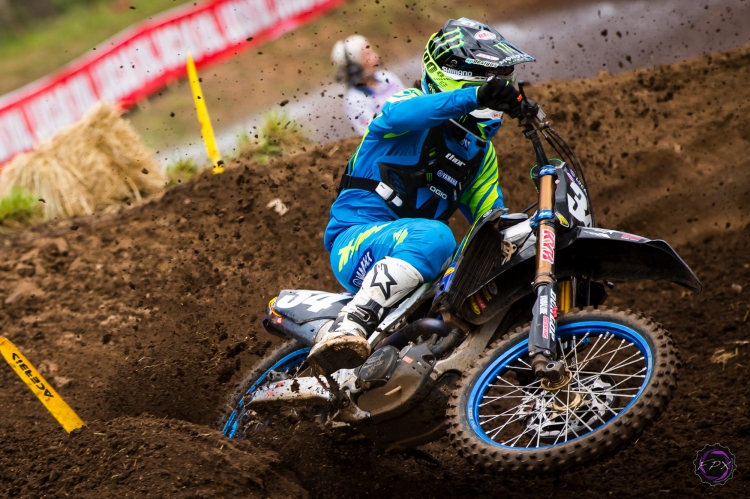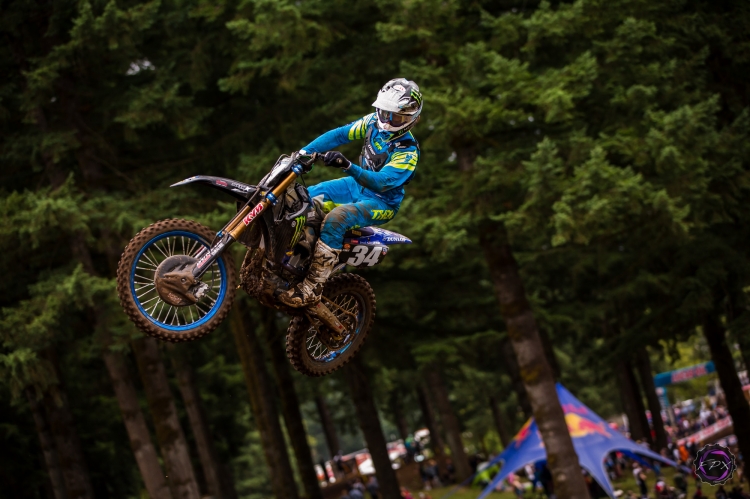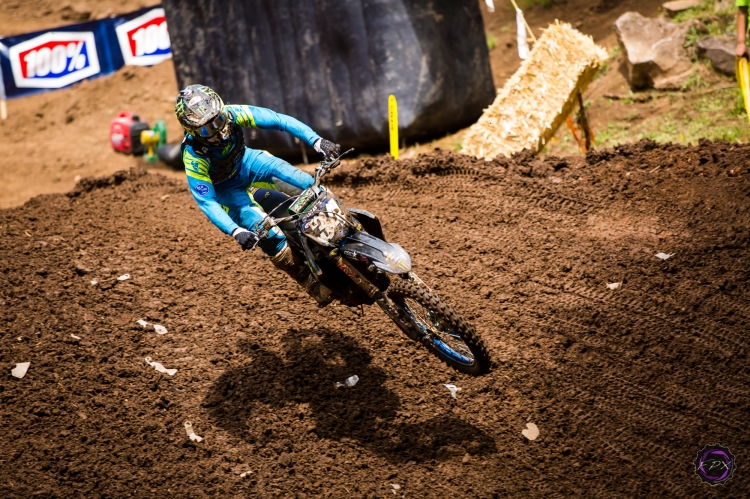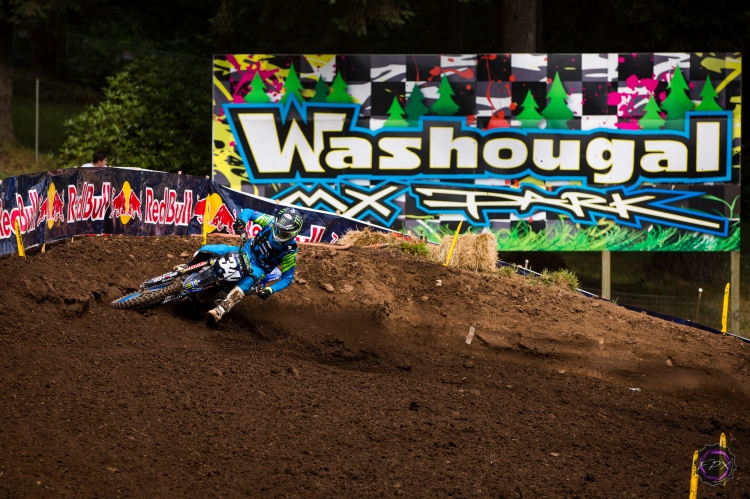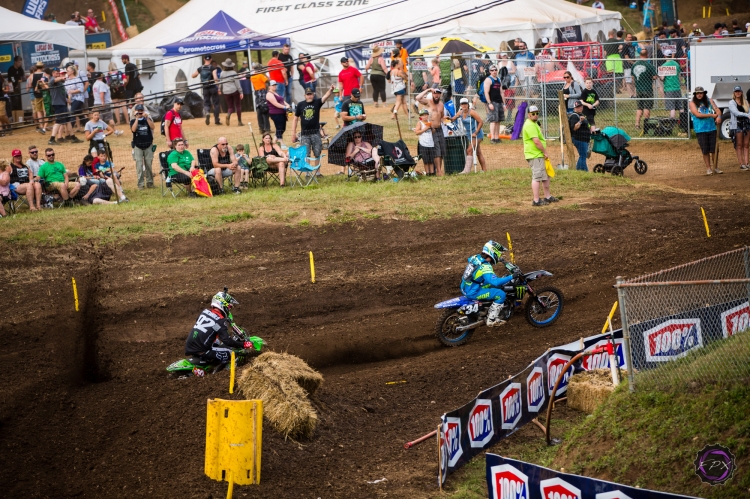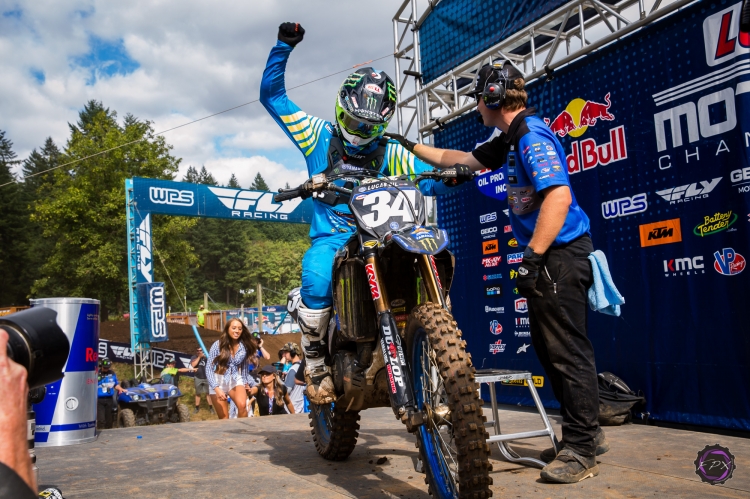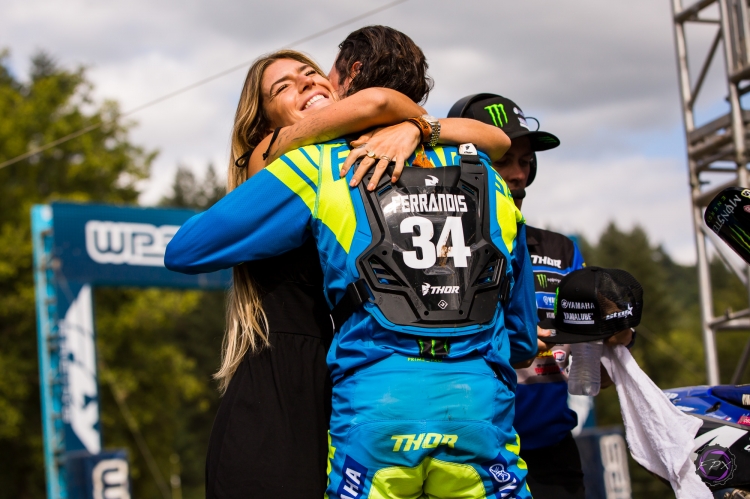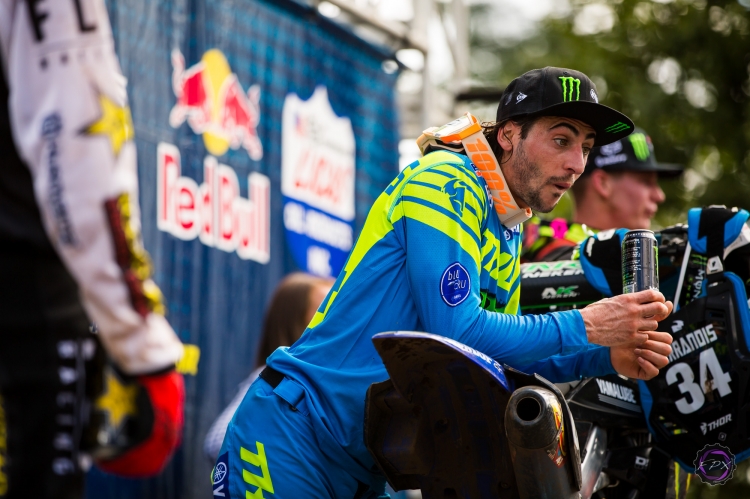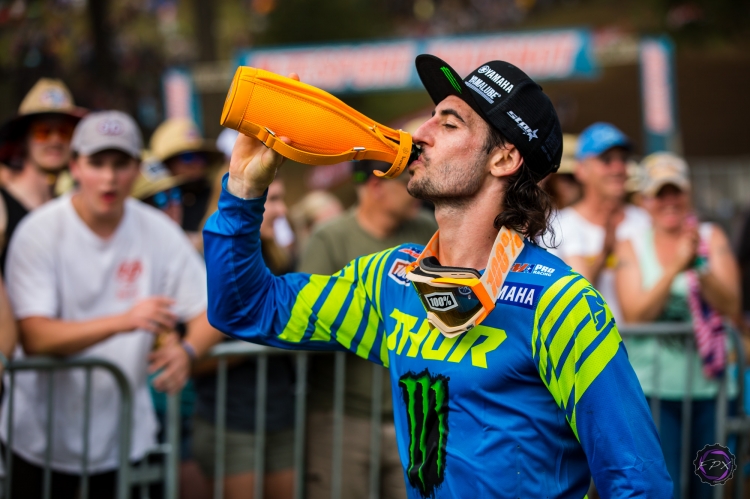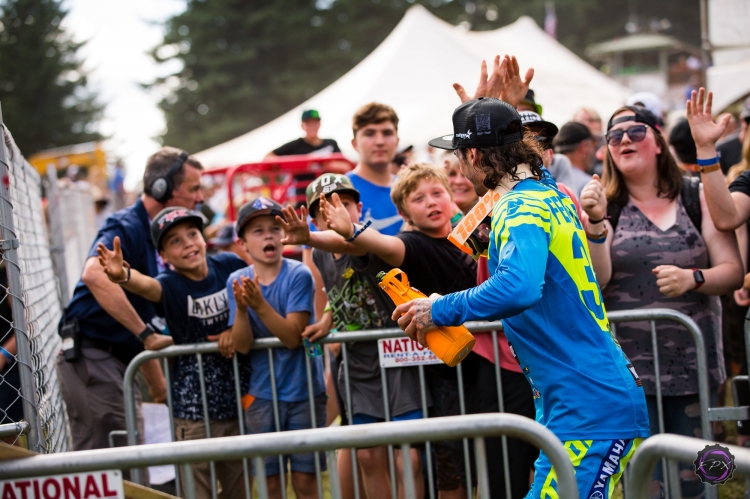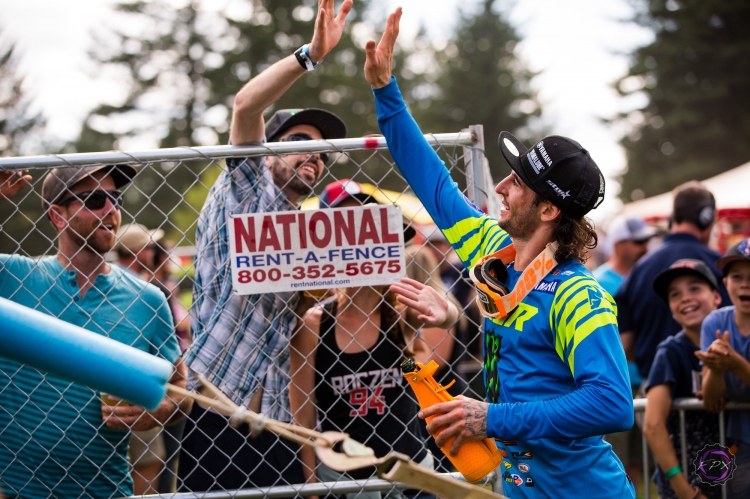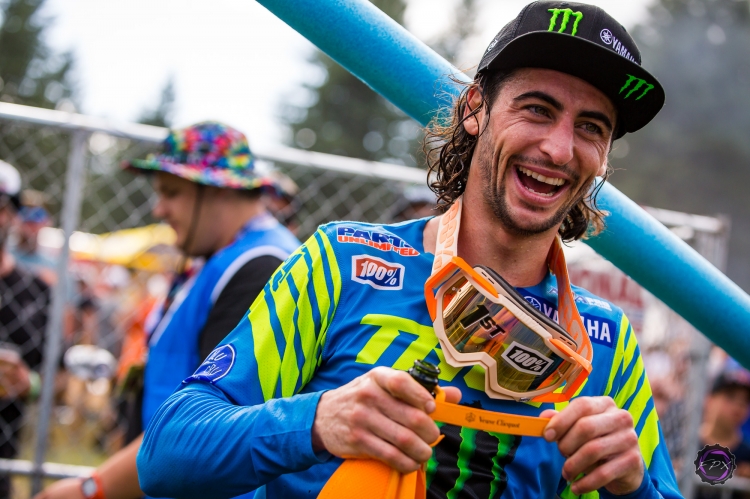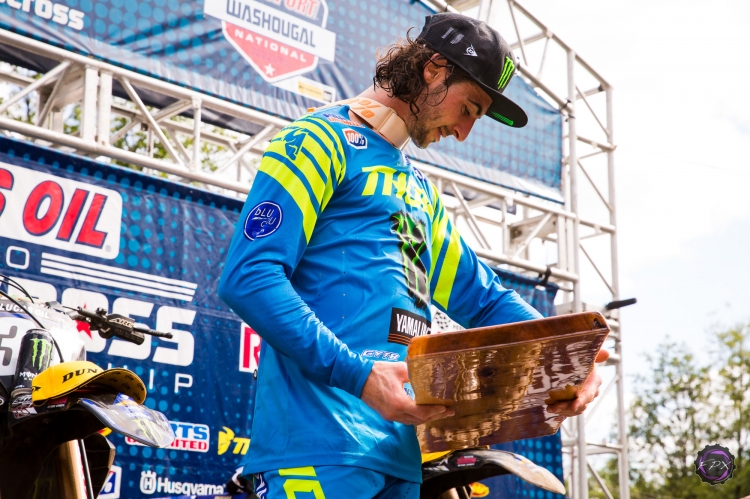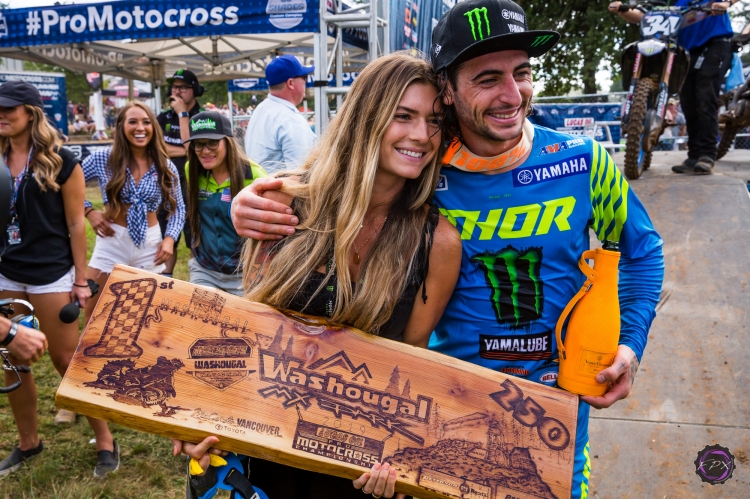 2. Seeing Double – Dylan Ferrandis also Scores Perfect 1-1 Day at Washougal
Scoring an elusive 1-1 finish in Pro Motocross is an accomplishment not earned by many. The likelihood of earning the overall win by having a perfect day is especially slim considering the field is incredibly competitive and on any given day probably 10 or so riders have a shot at a moto win. We already know that Eli Tomac had a perfect day in the 450 class, but for riders in both the 250 class and the 450 class to each have a perfect 1-1 score in their respective classes is darn near impossible. Of course, the finishes of the 450 riders have no bearing on the finishes of the 250 riders, but it's still exciting to see perfect 1-1 finishes in both classes in one day and that's exactly what happened in Washougal. During Moto 1, Monster Energy Star Racing Yamaha rider, Dylan Ferrandis, got off to a great start in 2nd place, just behind teammate, Justin Cooper. Cooper would hold a marginal lead over Ferrandis for the first four laps, but on Lap 5, Ferrandis was able to make a pass that stuck. The Frenchman managed to gap his competition by more than 5 seconds at one point, but Justin Cooper wasn't going to go down without a fight. Cooper had closed the gap on Ferrandis up to 1.9 seconds in the final lap. A few more minutes of the moto and Cooper may have had the win, but it was Ferrandis who was able to claim victory. Moto 2 was another all out battle – this time between Ferrandis and current 250 points leader, Adam Cianciarulo. The two riders were mere bike lengths away from one another for the duration of the second moto. Although Ferrandis led every lap, Cianciarulo did not make it easy by any means. The largest gap Ferrandis was able to hold over AC was only 2.4 seconds during Lap 13. AC continued to put the pressure on Ferrandis, but Ferrandis was able to narrowly escape by merely 0.548 seconds when the checkers flew. It was a close one, but Ferrandis was able to log his second perfect 1-1 finish and also second overall win of the season. AC and Ferrandis are no strangers to being in very close competition for the title hunt and while AC currently holds the 250 points lead, Ferrandis is looking to close the gap as much as possible before the season ends.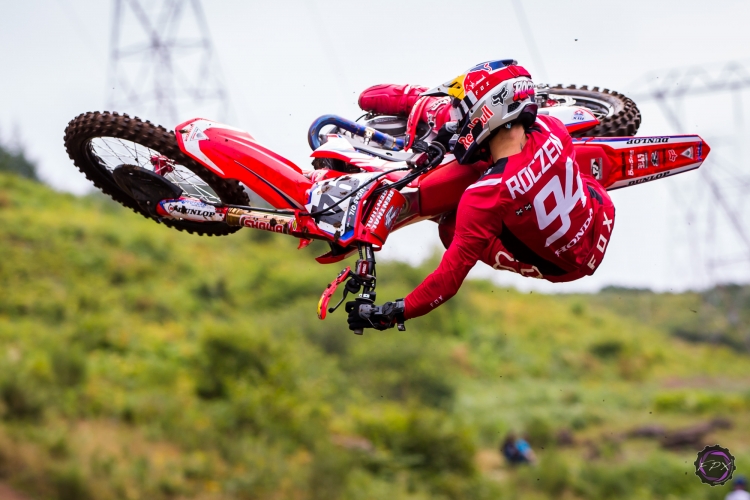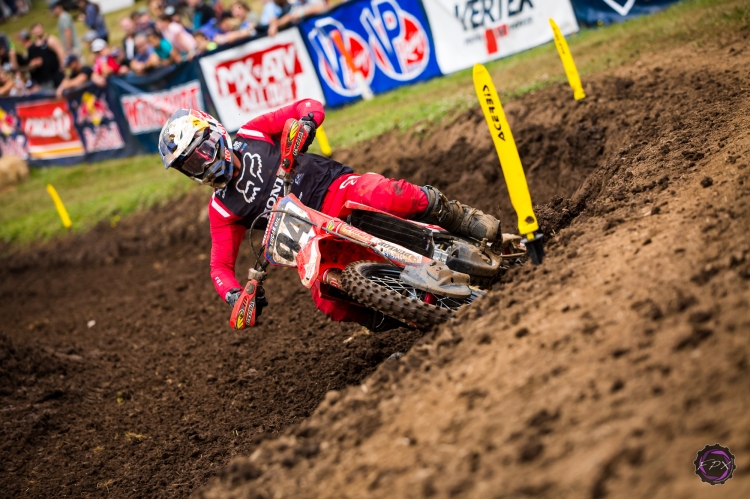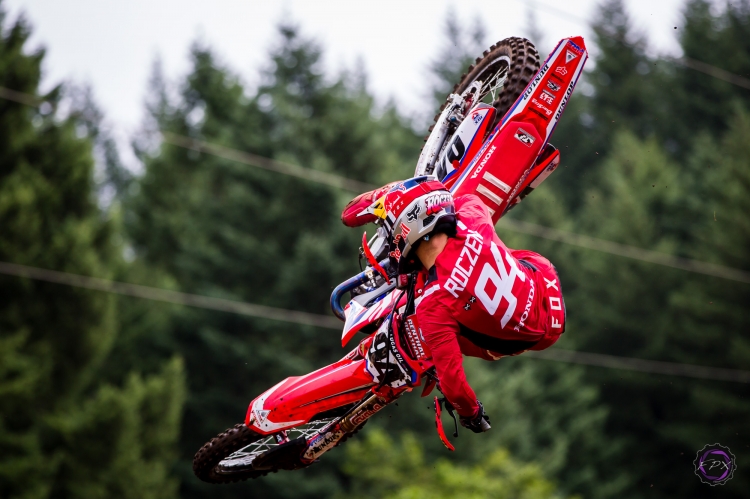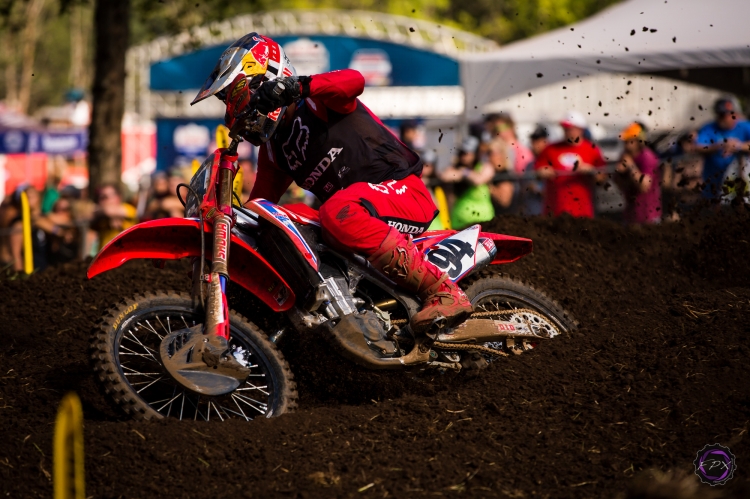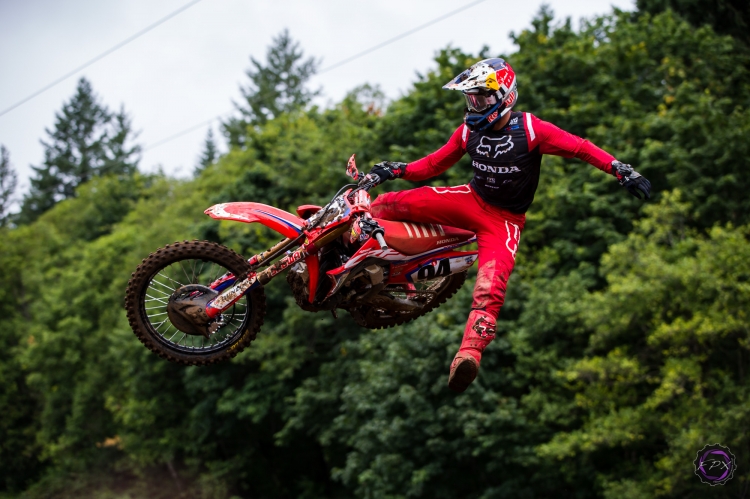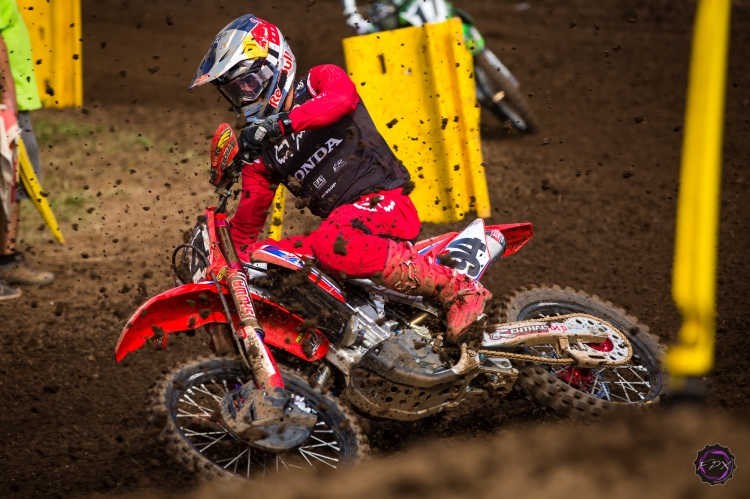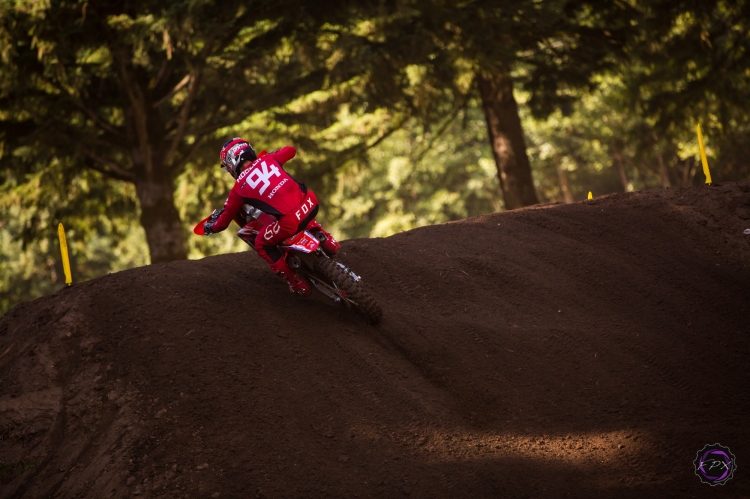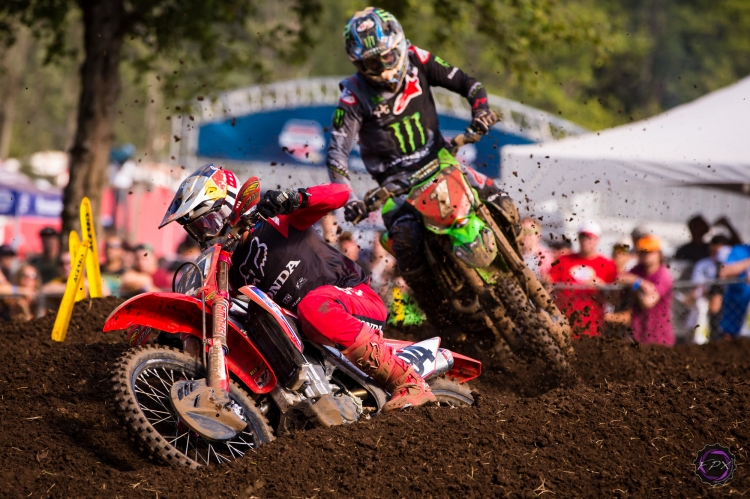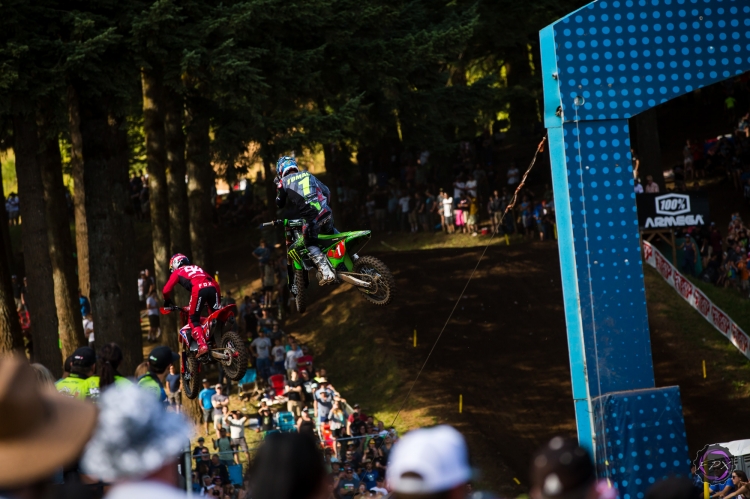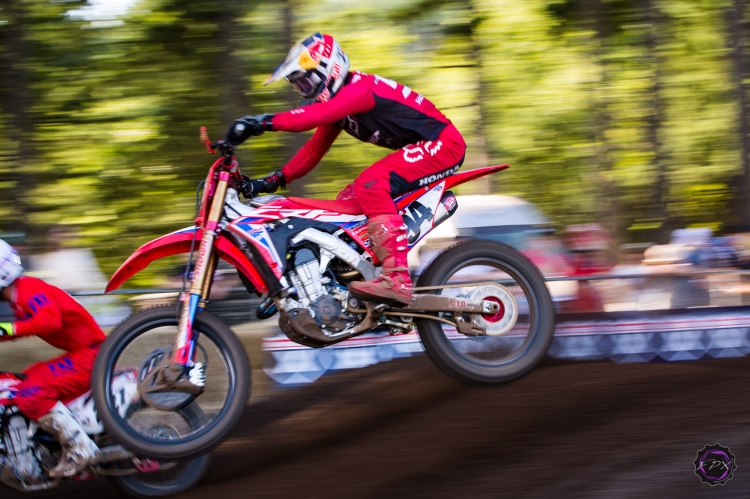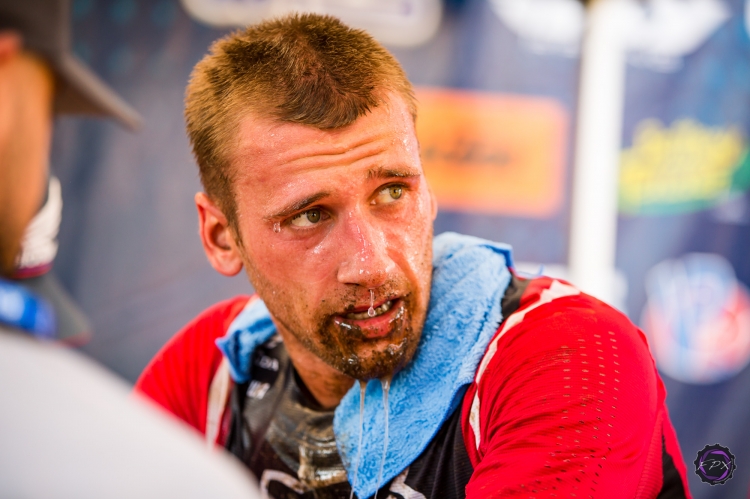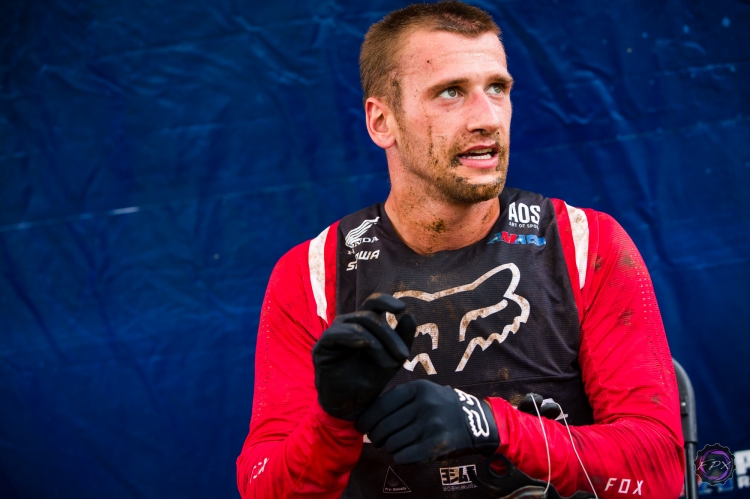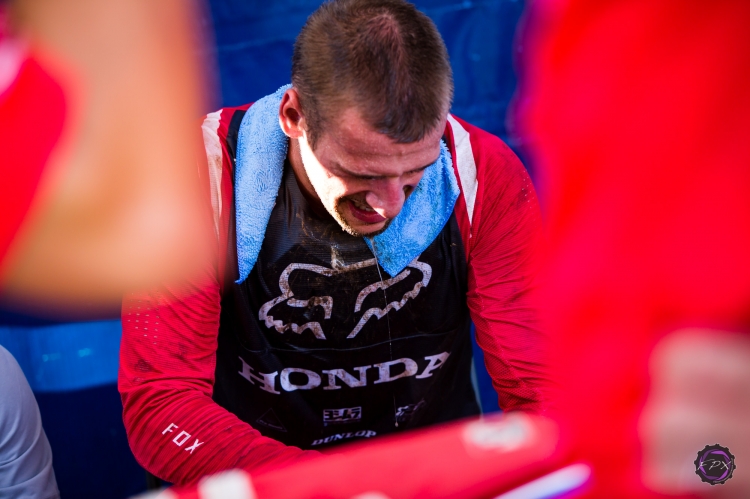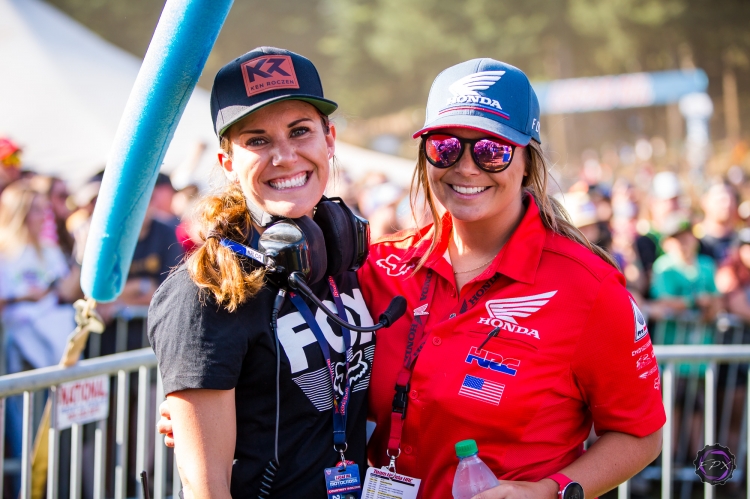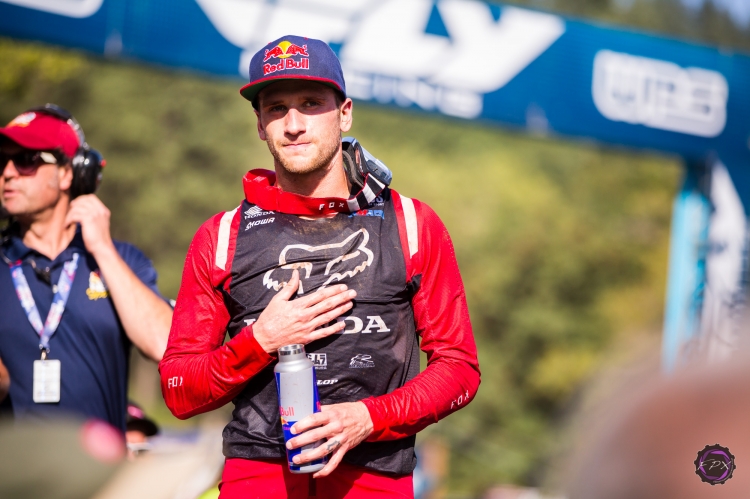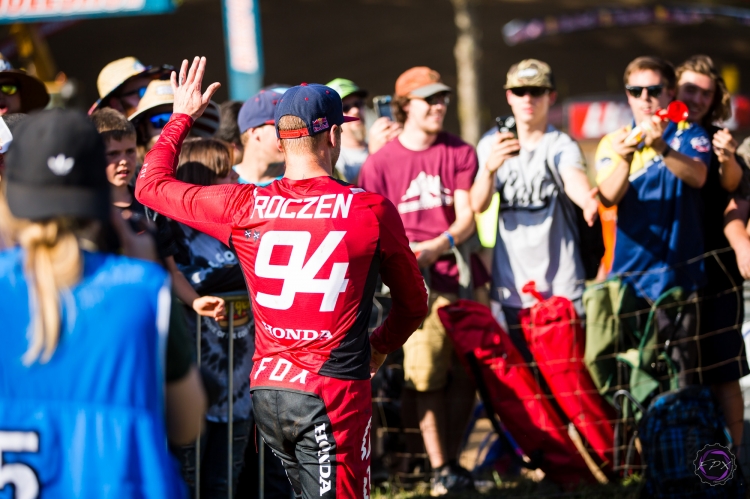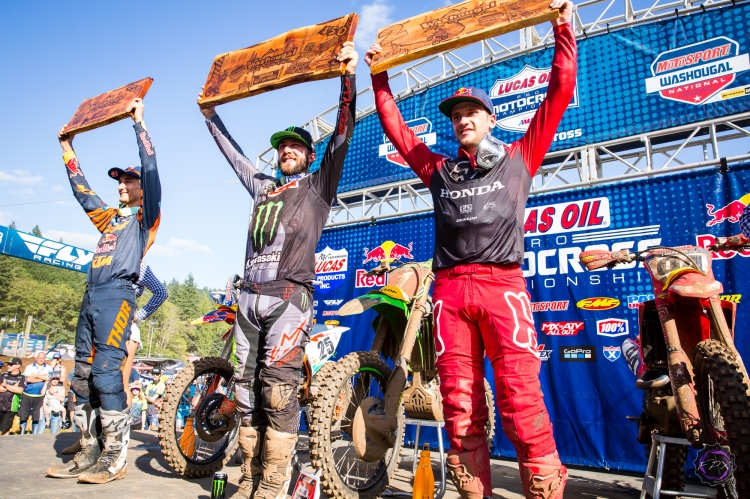 1. Ken Roczen Returns to the Podium for the First Time Since High Point
Ken Roczen is easily one of the fan favorites for about a zillion reasons – his heart, his dedication, his determination, his character, and his ability to overcome any adversity that crosses his path. He is, without a doubt, one of the most mentally tough riders in our sport, not to mention one of the most talented as well. The journey back to the top, however, hasn't been an easy one for the German rider. Nevertheless, he has persisted. This season, it has been revealed that Roczen is dealing with a virus that is causing extreme and long-lasting fatigue – the last thing you you want as a professional motocross athlete who must race two 30-minute + 2 lap motos each weekend in some of the most grueling conditions at 90% of your max heart rate. It is challenging enough to ride well and fast during the Pro Motocross season, I couldn't even imagine having to also fight my body for every ounce of strength, despite training with great intensity during the week. During Moto 1, Ken got off to a great start and quickly made a pass on Joey Savatgy for the lead by Lap 2. Fans went nuts seeing the #94 back in the top spot and cheered him on throughout the moto. Tomac would ultimately make a late moto pass for the lead, but Roczen was able to finish Moto 1 in 2nd place. Moto 2 was another great battle for the German rider, where he was able to maintain a comfortable, yet challenging 3rd place finish. Although his 2-3 finish was enough to land him on the box in 2nd overall on the day, that came at the price of being absolutely tapped by the time the day's racing had finished. Granted, Kenny is always leaving everything everything on the track and racing with every ounce of grit that he's got on every occasion, but to do that when you're fighting a virus and still land on the podium is nothing short of impressive. It's safe to say that fans were pumped to see Kenny back on the box after a short hiatus since High Point. Ken Roczen still sits in 3rd place in the championship hunt, and with 6 motos left in the season, he still has time to make up some ground.
With only 6 motos left in the season, we're getting ready to crown two champions, but there is still plenty of time for more epic battles to unfold! Stay tuned!